These videos are made using HotSpot's Play Series function, where the user can filter through data in any data dimension as a series. Time stamped data series like production GOR, API, and frack stages, etc. are good candidates. But it is not limited to time. You can play through any categories, numerical or text to display data with a moving filter.
The data for the movie below are courtesy of Mike Horn's "Giant Oil and Gas Fields of the World" project at AAPG data pages
And in 3D:
See a bigger version ...
Here are the discoveries as a function of time: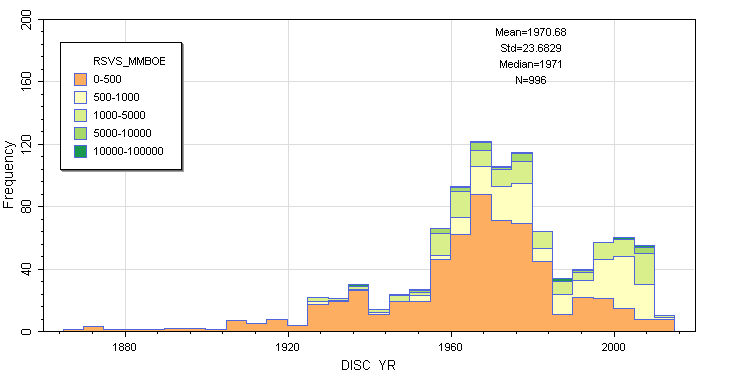 And by geological age: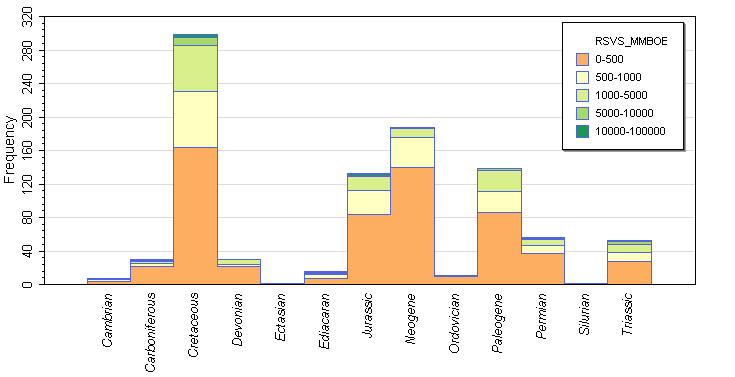 Other movies: Oil expulsion | Migration movie. | Western Candada example, | Salt restoration | Norway example, | 2D migration | 3D movie | migration at really small scale !