About ZetaWare
Interactive Petroleum System Tools
ZetaWare provides interactive software tools and innovative solutions for analyzing the risks associated with petroleum prospects for exploration. Many of our innovative solutions have been adopted by major oil companies. ZetaWare' technology innovations include map-based charge risking, map-based Interactive flash calculator for exploration and flow balance pressure prediction. Innovations such as dynamic cross sections, paint-brush map editing, and drag-and-drop file importing are raising the expectations of users and setting new industry standards for user-friendly software.
See the latest news about Zetaware.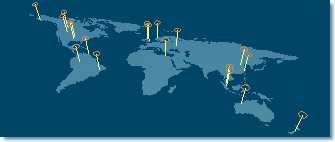 ZetaWare' customers include all tiers of the oil industry from small independents to some of the world's largest oil and gas companies. ZetaWare's fast expanding client list includes Anadarko Petroleum, Amerada Hess, Apache Corporation, BP p.l.c., BHPBilliton, Cairn Energy Plc., ChevronTexaco, CNOOC, ConocoPhillips, Dana Petroleum, Ecopetrol, El Paso, EOG Resources, Endeavour Norge as, GSI Inc., Hocol SA, Kosmos Energy, Lundin Petroleum, Maersk Oil, Melrose Resources, Noble Energy, Norsk Hydro, Occidental Petroleum, Petrotel, Saudi Aramco, Sinopec Corp., Sterling Energy Plc., Tap Oil, Unocal and Woodside Energy. Many academic institutions and universities also use the software tools for research and education.
ZetaWare has an on going research consortium funded by several large international oil companies to develop the next generation petroleum system analysis tools.
ZetaWare was founded by Dr. Zhiyong He. Zhiyong grew up in western China. After high school, he worked in the farm fields for three years as part of a "Re-Education" program during the "Cultural Revolution". His first job was as a cargo train "hook-up" engineer in the railroad transportation division of a steel works near the west end of the Great Wall.
Zhiyong graduated from Northwest University in 1982 with a B.S. in Geology. He received his M.S. in geology from China Petroleum University and Ph.D. in Geology from University of South Carolina in 1989. He has worked for ARCO in the Exploration Research and Technical Services department since 1989.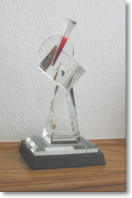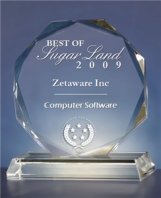 Zhiyong was the chief architect and main author of several ARCO proprietary basin modeling software packages. He received ARCO's Outstanding Technical Achievement Award for his work in developing and applying these software in petroleum exploration around the world.
In 2009 -- Zetaware Inc was selected for the 2009 Best of Sugar Land Award in the Computer Software category by the U.S. Commerce Association (USCA). USCA press release.
Contact Us:
2299 Lone Star Drive, # 403
Sugar Land, TX 77479
U.S.A.
Phone Number: +1 (972)896-4112
Fax Number: +1 (206)350-2062
D-U-N-S Number: 04-089-1058